Bookkeeping Transactions Test One
Q1 of 15
Epic Supplies has sent the following goods to a credit customer, Clover Stationery.
The list price of the goods is £1 each, plus VAT at 20%. Clover Stationery is to be given a 20% trade discount.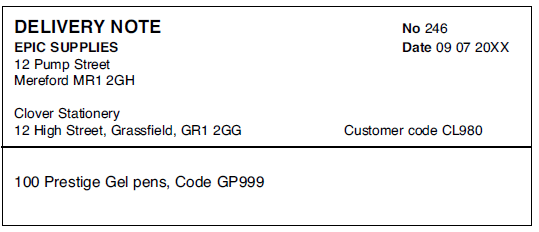 You are to complete the columns of the following invoice.
Ensure that you enter both £ and pence amounts in the money columns, even if the pence amount is zero.